Dawn's Pumpkin Pecan Dump Cake
LizCl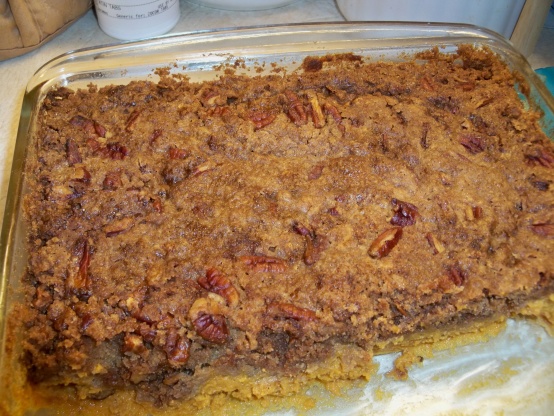 My friend Dawn sent me this recipe to try, and I did... It's like a pumpkiny custard on the bottom and crumb topping on top, and loaded with nuts. It's just plain WONDERFUL! Great anytime, but also for the holidays, and a lot easier and quicker than making a pie :D I made this for the Cake-A-Thon to honor Chef-I-Am October 2007. I know she would have loved this cake :) Here's to you Tina!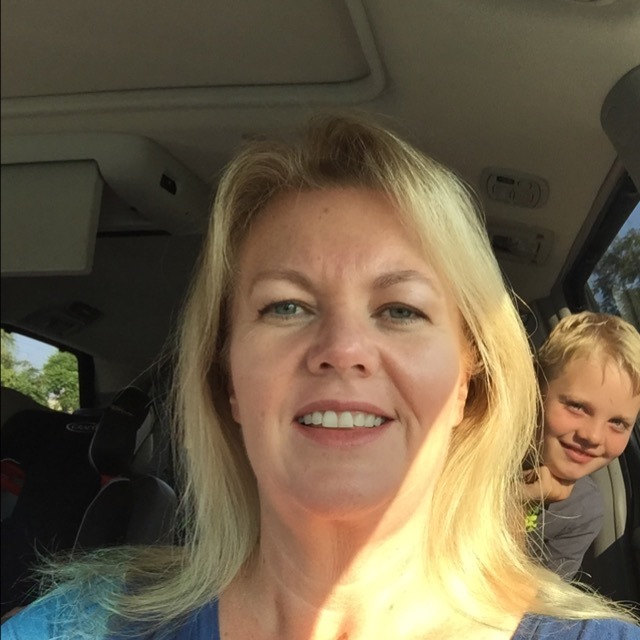 This is delicious and a nice change from all the pumpkin pies. Everyone I've made it for (and who liked pumpkin) have loved it and I have been asked for the recipe by several people. It's so easy too. Thanks for sharing!
Preheat oven to 350.
In a mixing bowl, combine first 6 ingredients, until well blended.
Pour batter into a 9x13" greased pan.
Sprinkle DRY cake mix on top, then cover with pecans.
Pour melted margarine or butter over top.
Bake 50-60 mins., or until golden brown.
Serve with Cool Whip or whipped cream on top.