gailanng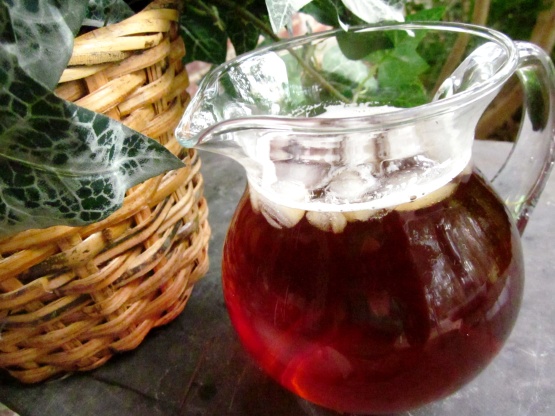 A delicious sweet refreshing iced tea that is so well liked my dearest friend always keeps 2 gallons in the refrigerator at all times.
Tie tea bags together.
Bring 4 cups water to boil, add tea bags and take off heat.
Cover and let sit for about an hour.
Pour tea into gallon container and squeeze tea bag excess into gallon container with clean hands.
Add sugar and stir.
Finish filling container with water, stir and serve.