Dave's Tomato and Cucumber Salad
lazyme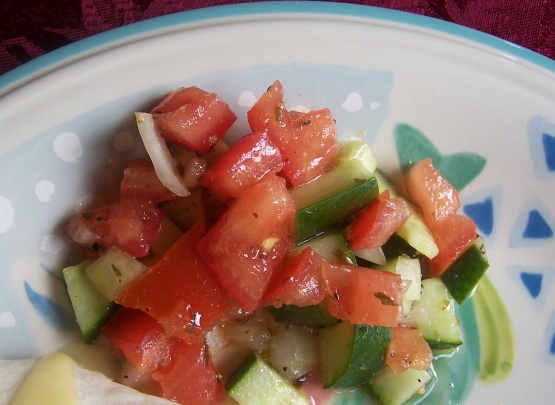 A nice variation of the classic Tomato and Cucumber Salad. This one adds a bit of cumin for an interesting flavor touch. You can also substitute balsamic vinegar for the white vinegar for a nice variation. (The total amount of diced tomatoes should be around 4 cups - it wouldn't fit in the ingredients line).
Whisk together oil, lemon juice, vinegar, salt, cumin, and pepper in a medium bowl.
Add tomatoes, cucumber, parsley, and onion and stir to combine.
Let stand at room temperature 10 minutes before serving.