This is a rendition of the PF Chang's spicy chicken noodle soup, or the Pin Noodle Soup or war wonton soup. Basic stock is the same, just vary the ingredients... One ingredient I listed is Rice noodles. What I meant was this: "NEN DZEM FEN Short hand-rolled fresh rice noodles, also called silver pin noodles, are sold in 1-pound bags or pouches. Look in refrigerator section, buy up to two days before using, and store in refrigerator. These don't need soaking or boiling—just stir-fry with meats and vegetables until just heated through." -- http://www.saveur.com/article/Techniques/Noodle-Basics -- I also recommend using this other recipe, though I stick to mine generally: -- http://www.youtube.com/watch?v=KN3kJ7He_X0 --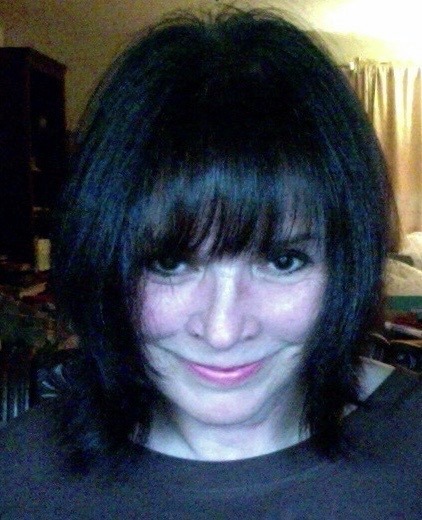 I've never had PF Chang's Spicy Noodle Soup, so I can't say how this compares. As a stand-alone recipe, it is quite nice. As far as making the chicken, I used split chicken breasts with the skin on (since I only like white meat), seasoned it as directed and roasted it in the oven at 350 degrees for 45 minutes (a la Ina Garten, which is how I precook all my chicken now). As Breezermom stated in her review, the flavors really came together before adding the noodles. I used an 8 oz. package of dry rice noodles and found they completely overwhelmed the soup and absorbed all the liquid. I ended up adding another quart of chicken broth, and I probably could have used more. I also will try this again, using much less noodles. Thanks for sharing. Made for Spring PAC 2012.
If you prefer, you can substitute chinese pork meatballs for the chicken, and if so, just skip the roasted chicken steps below. Also a great base for Wonton Soup, just make wontons you like and use the stock.
Purchase a small frier no more than 4 pounds rub the skin with salt, pepper and garlic powder and roast in an oven at 425 for 1 hour, skin on. (Use a thermometer on the chicken, it should be about 160 degrees when done). If you are not using a whole chicken, cut the weight down to about 2 pounds as I did in the updated recipe.
Once chicken is done, cut into pieces and remove skin and bones. (You may prefer to just use a few skin on chicken breasts with no bones to make this easy.).
In a pot, saute the garlic in the oil. Just heat through, don't brown it or burn. About 1 minute.
Slice the Mushrooms before adding to stock in the next step.
Place all the chicken (except what you steal since it smells so good) into a large pot with the six cups of broth and all remaining ingredients.
Simmer for about 10 minutes.
Add rice noodles and cook for about another 10 minutes (just the duration of the time on the package for cooking the noodles) and serve. Note, use FRESH noodles, not dry. If you use dry, as many folks have commented, it will overwhelm the soup. I have adjusted the recipe to reflect this fact. I always use fresh.