Dave's Honey Mustard Pork Chops
Derf2440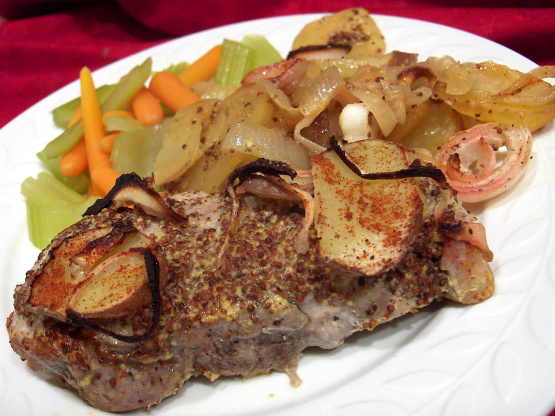 After a trip to Costco, my husband decided that he wanted a different approach to pork. So he came up with this. It's easy and delicious

Pretty good! I also used fewer onions. I didnt have brown mustard so I used Zesty mustard. This made a good meal. Thanks for sharing.
Preheat oven to 350.
Season pork with salt, pepper and paprika.2.
Rub each chop with a generous amount of mustard.
Place into 13x9 baking dish, layered with onions - (ie: onions, pork, more onions).
Drizzle with honey.
Bake for about 1 hour or until internal temperature reaches 150.