Dave Roberts' Mac & Cheese
This is the baked macaroni and cheese recipe from our favorite BBQ joint in Georgia, Sam and Dave's in Marietta. It was originally printed in the Atlanta Journal-Constitution. It's perfect for a crowd or just anytime. Prep time includes boiling the pasta.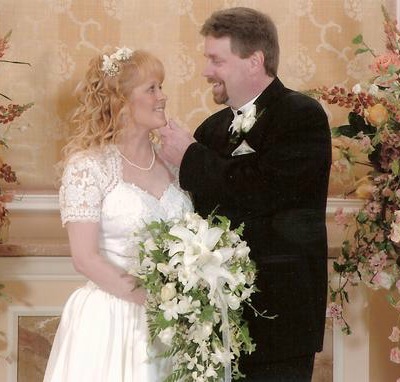 Ok, I'm not ever making my "mac 'n cheese" recipe again. (I always start with a béchamel and experiment with cheeses adding up to more than a dozen sometimes!), but come to find out, a white sauce is NOT needed!! YAY!!! This recipe was so surprisingly good, and was so easy, I can't believe I have been making it any other way all of these years! Thank you so very much!! I will now make this per your recipe, but will have many years of fun playing with different blends of cheeses. Thanks again! :)
Preheat oven to 350°F.
Prepare rigatoni noodles according to package directions, but add a good bit of salt to the water. Once cooked, drain but do not rinse the pasta.
Transfer pasta to a large mixing bowl. Add half the cheddar, monterey jack and parmesan cheeses, as well as the heavy cream. Stir well to combine, season with pepper to taste.
Transfer the mixture to a 9"x13" casserole dish. Sprinkle the remaining cheeses on top and bake for 30 minutes until golden brown and bubbly.