3 Reviews
We loved this, and it was so enjoyed!
Excellent bread and butter pudding- the dates add a lovely toffee sweetness. 30 minutes was sufficient to cook this thoroughly, too. Worth buying a panettone for!
Okay, I died and went to heaven when I tasted this delicious bread pudding. I had a couple of panettone hanging around after Christmas and decided to make a bread pudding with one. Your recipe sounded the best and let me tell you I was not dissappointed! Easily done and the taste is fabulous! Mine only took half an hour for some reason to bake. Good thing I checked it early or I would have burnt it. Thanks for a fantastic recipe. I can't wait for next year now so I can make this taste treat again!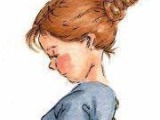 Date Panettone Bread and Butter Pudding