Date Loaves (21 Day Wonder Diet: Day 7)
Sara 76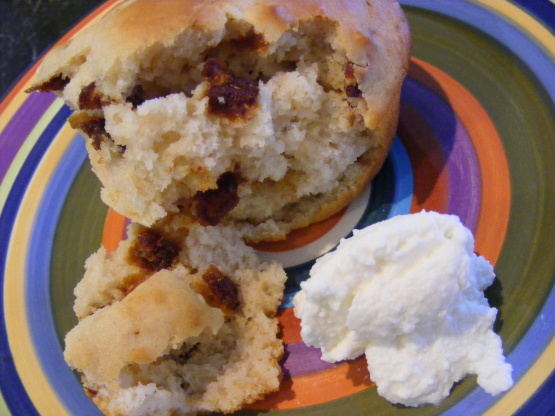 This is Day 7: Breakfast, on the 21 Day Wonder Diet. You can make a larger batch of these, and freeze them. they defrost well in the microwave! This breakfasbe followed by a mid-morning snack of 100g skim-milk flavoured yogurt.

Very good and pretty filling, although I must confess, I turned these into pancakes. I used dried cranberries. We ended up going for a hike and skipping lunch, without too much of a big deal. These filled us up pretty good. Thanks.
Preheat oven to 180C/160C fan-forced. Spray 2 holes of a half-cup rectangle or round muffin pan with cooking oil.
Whisk egg white with a fork in medium bowl; stir in oil, flour, milk, dates, and sugar, do not overmix. Divide mixture between pan holes.
Bake for 20 minutes. Serve warm loaves with cheese.