This is a unique family recipe that is originally from my great, great aunt. I have not tried it, but submitted it in response to a request. I'm sorry I don't know the serving size or exactly how long it takes to bake!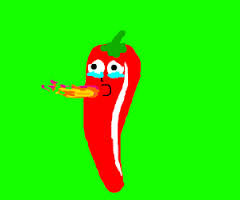 These are really good!!!! I love the flavor of the cookie part and the date filling, both excellent!!! I used 1/4 cup pecan cookie pieces in the filling, which tasted great! I did have more filling than dough, I almost could have filled another batch of cookies. Also, had trouble working this dough. I had refrigerated it for 2 hours and it really still wasn't chilled enough to work so I stuck it in the freezer. Then it heated up really fast so next time I will chill overnight or more and probably wait til colder weather here in the Arizona desert!! I baked these for 10 minutes and they were golden brown. Since my dough was getting so warm, I made the rest into thumbprint cookies which were also excellent!!! I baked the thumbprint cookies for 10 minutes as well. I love these cookies, will make again in a colder kitchen!!!!
Cream butter and 1 cup sugar; add eggs and beat well.
Add milk.
Sift together baking powder, 2 cups flour, and salt; add flour mixture to creamed mixture.
Refrigerate.
While dough is chilling, make filling by cooking dates, water, 3 tsp flour, and 1/2 cup sugar until thick; add chopped nuts.
Roll out dough; cut in rounds.
Mound filling in center, place another round on top and seal edges.
Bake at 375°F on greased cookie sheets until lightly browned.