Prep 15 mins
Cook 40 mins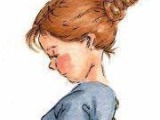 These bars are delicious, wholesome and always received with great enthusiasm! A perfect gift for someone who is a bit under the weather or a new mom, or take a tray over to that new neighbour! (Better yet, be selfish and keep them all to yourself!)
Directions
For the filling, combine the dates,brown sugar and orange juice in a medium saucepan.
Cook over medium heat until the brown sugar dissolves.
Simmer for 3 minutes or until the dates are tender and the syrup is thickened.
Cool to room temperature.
Stir in the vanilla and then process the mixture in a food processor until smooth.
For the crust, mix the oats, flour, brown sugar, baking soda, cinnamon and salt in a large bowl.
Add the butter and rub in with the fingers until the mixture has the texture of coarse cornmeal and forms moist clumps.
Press half the crumb mixture into the bottom of a buttered 9 X 13 baking pan.
Spread the filling over the bottom crust.
For the topping, mix the walnuts with the remaining crumbs and sprinkle this mixture over the filling.
Bake at 350*F for 40 minutes, or until the topping is golden brown.
Cool in the pan on a wire rack.
Cut into squares and serve with vanilla ice cream if desired.