PaulaG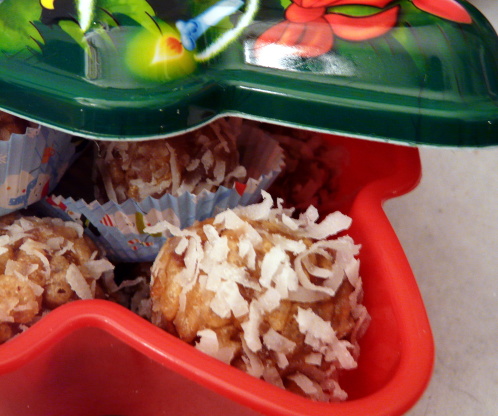 This was one of my mother's recipes for Christmas cookies. These moist and crisp cookies are fun and easy to make. These cookies get better over time when the flavors blend together. Enjoy.
Melt butter and sugar carefully.
Add chopped dates and cook until it boils. Take off heat and allow to cool slightly.
Add milk and salt into well beaten eggs and stir into hot date mixture.
Boil mixture 2 minutes.
Add vanilla and nuts.
Let cool, then add Rice Crispies and stir.
Butter hands, and shape into well rounded tablespoon size balls and roll in coconut.
Store in air-tight container.