KateL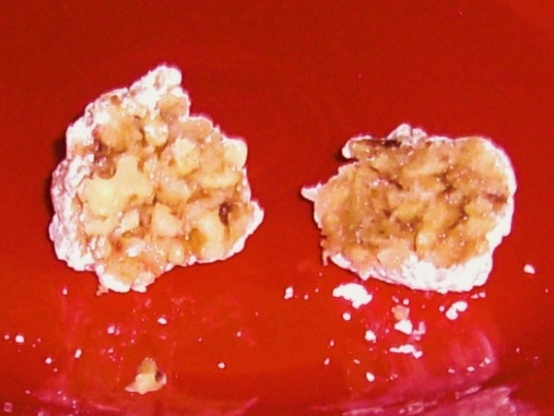 Of all the goodies my Mom makes at Christmas, I'd have to say these are my favorite. I love them!

Top Review by KateL
5 Stars, divine decadence, although the small size allows dieters to control their calorie intake. The dates, walnuts, sugar and egg deliver a rich taste, and the coconut flakes did not overwhelm. As for nutrition, the sugar is sky high -the 1/2 cup of confectioners sugar has not been included in the Nutrition Facts - but the walnuts are healthy nuts and the dates provide a fruit, of sorts. (Who eats these for the nutritional value!) I would recommend storing these in an air-tight container in the refrigerator. Thanks for posting, I'll serve these instead of pecan pie. Made for I Recommend Tag.
Cook date mixture over medium heat for a 8 minutes stirring constantly. Remove from heat and add part 2.
Cool. Roll mixture into balls and roll in icing sugar. You may need to roll them twice to get a good coating.