Bergy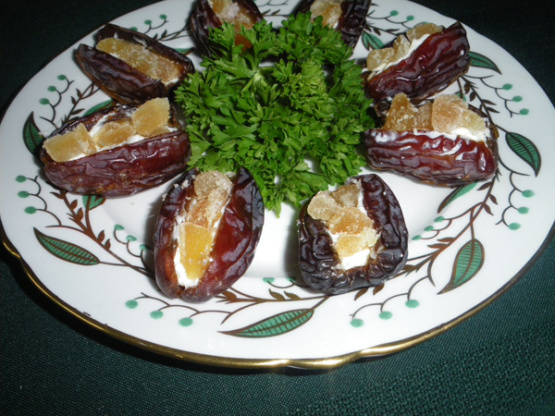 Delightfully simple and a great combination of flavors and textures in a small package. Features Medjool dates, creme fraiche and candied ginger.
Cut dates in half and top each with 1 tsp of creme fraiche, either with a spoon or by piping on with a star tip.
Garnish by sprinkling with candied ginger or walnuts, as desired.