Darn Good Chocolate Cake With Martha's Icing
This is from the cake doctor. There was another one posted that had changed it, but the first time I made this I couldn't think of any changes I would make. I got this recipe from Shelly who I taught kindergarten with and all of the chocolate lovers in our group were smiling when she brought this to our gatherings. I have baked this in the bundt pan and some of the icing goes into the hole giving each piece a little bit of fudge. I used my Lady Ann pan and put all of the icing in the indention making it decadent and impressive.
18 1⁄4 ounces devil's food cake mix or 18 1⁄4 ounces fudge cake mix
4 ounces instant chocolate pudding mix
1 cup sour cream
1⁄2 cup vegetable oil
1⁄2 cup water
4 large eggs
1 1⁄2 cups semi-sweet chocolate chips
icing
1 cup sugar
5 tablespoons butter
1⁄3 cup whole milk
1 cup semi-sweet chocolate chips
Directions
Pre-heat oven to 350 degrees.
Lightly mist a 12 Bundt pan with PAM and dust with flour.
Place cake mix, pudding, sour cream, water, oil and eggs in a large mixing bowl.
Blend with electric beaters on low speed for 1 minute.
Stop and scrape down bowl.
Increase speed to medium and beat 2-3 minutes more.
Fold in chips.
Turn batter into prepared pan and bake 58-62 minutes or until cake springs back when lightly pressed. It will also begin to pull away from the pan.
Place on wire rack and cool for 20 minutes.
I always kind of shake the pan to make sure that it is loosened before inverting onto a rack to cool for 20 more minutes.
Meanwhile make icing.
Place sugar, butter and milk in medium saucepan over medium-high heat.
Stir until it comes to a boil- about 3-4 minutes.
Still stirring let mixture boil for 1 minute.
Remove from heat.
Stir in chips and stir until smooth.
Pour and drizzle over bundt cake.
Most Helpful
My cousin has been making this cake for everyone in our family's birthday for years. She has made one alteration to the icing recipe--she uses 1/3 cup of strong black coffee. It makes for a fantastic flavor.
I've been using this recipe for years exactly as it is. I have made this in 2 loaf pans and baked for 45 - 50 minutes. The icing recipe covers one loaf cake, which is great as I usually freeze the second cake.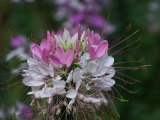 I have been using this recipe for years and everyone loves it (although my husband is getting a little sick of it after over 10 years... someone else will request it and he would prefer some variety!). I do not ice it... it's totally unnecessary to add icing to this decadent cake. I dust the top with powder sugar... a very pretty touch. Sometimes I serve it with sliced strawberries and whipped cream.... or milk or ice cream.<br/><br/>I use 2 cups of chocolate chips as the parts with chocolate chips are the best!