ImPat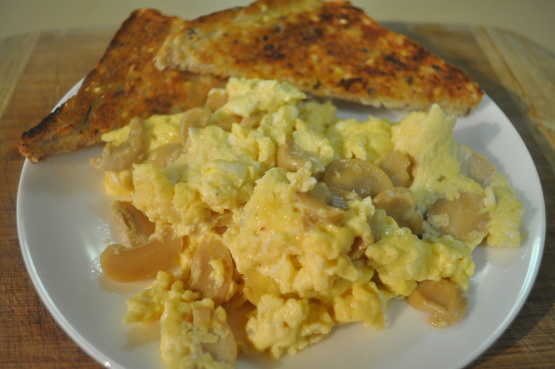 I love these eggs, so I thought somebody else might enjoy them too.

Delicious!!!! I halved the recipe and just made it for myself for breakfast today. A fantastic twist on boring old scrambled eggs! Love the Worcestershire in this; I think thats key, will definitely be making this again!
Beat eggs in mixing bowl with beater. Add milk, Worcestershire, Tabasco, salt and pepper.
Beat.
Drain mushrooms and pat dry with paper towels.
Melt butter slowly in skillet.
Add mushrooms to butter and sauté over low heat, stirring and moving them constantly.
Add egg mixture and stir till eggs are done and fluffy.