Rita1652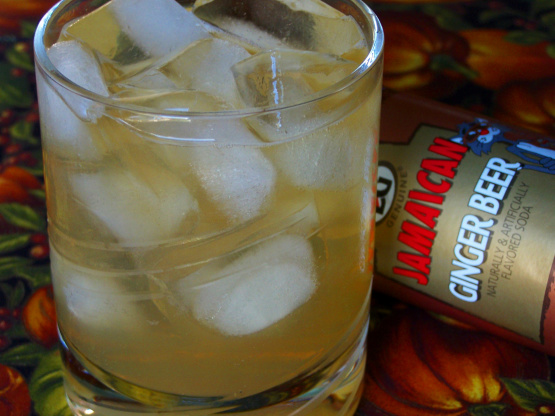 This is for those that enjoy ginger. Using ginger beer a non alcoholic carbonated soft drink. Not the same as ginger ale. And dark rum is a must.

Some friends served these to us recently and we loved it! I was hoping there was a recipe on food.com giving the exact proportions and this does the trick! What a great drink!
In a tall glass fill with ice add rum and top with ginger beer.
Garnish with a lime slice or candied ginger.