Chef Dee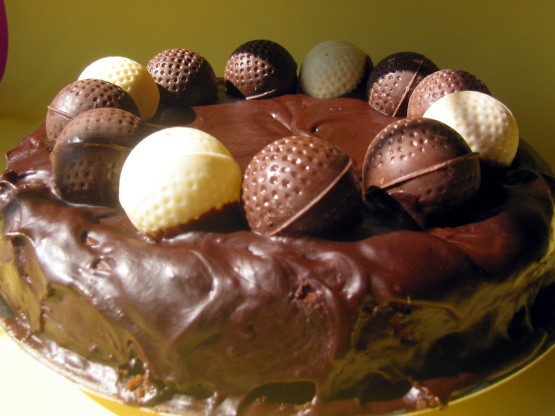 I think that the taste is good BUT for a first time cook it might be confusing trying to convert 5 1/3 ounces of butter to tablespoons. I made this make and I am not a first time cook so with that said my ganache came out very buttery and my chocolate seperated but somehow I was able to salvage it and managed to still ice my cake (there was NO WAY I was gonna let a whole pound of chocolate go to waste). Also, this recipe makes ALOT of ganache.
Bring cream and butter to a simmer.
Pour over chocolate and stir/whisk until melted and smooth.