Dark Chocolate Covered Cherries...Shake
bamedeo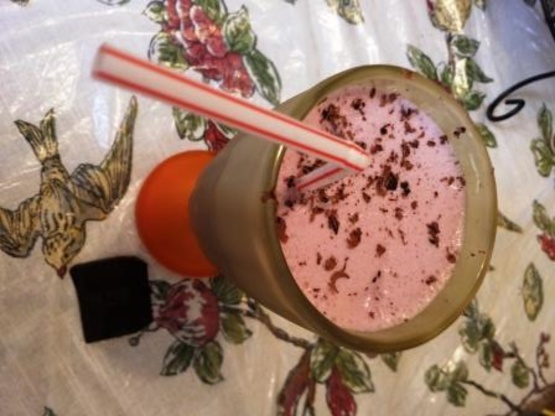 I love this one! Kosher, low fat, low calorie, and full of bliss. Satisfy the cravings because I love chocolate covered cherries but try to stay off the sugar.
226.79

g skim milk, cold, use what you like low-fat, dairy free, skim, etc

28.34

g chocolate syrup, sugar free

5

cherries, USE FROZEN, large black cherries, no sugar added, I found mine at Costco
dark chocolate shavings
throw it all in the blender.
pour into a shake glass you will need a BIG WIDE straw for the cherry chunks.
garnish with dark chocolate shavings and enjoy the bliss.
for a twist add liquor, brandy, or cognac for example
I USE ALL KOSHER/ORGANIC INGREDIENTS.