Darcy's Cream of Mushroom Soup
Parsley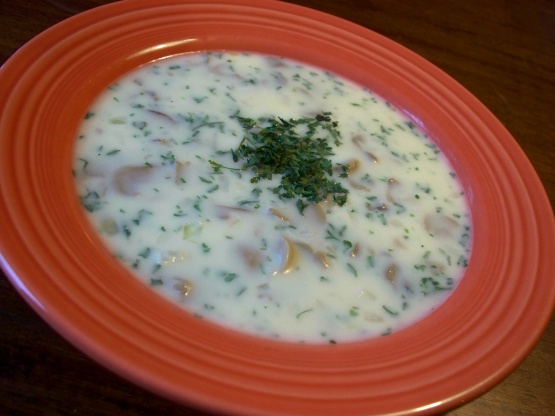 This is by far our favorite mushroom soup recipe. Even my kids will eat mushrooms in this soup! Yummm!

This is awesome and so easy to make!!!! I did not make any changes and was sipping wine while adding wine ;). A keeper in my book!
Melt butter in frypan. Saute mushrooms, onion, garlic until onions are translucent. Add flour, heat until bubbly. Whisk in broth, wine & parsley. Simmer for 10 minutes or more. Add 1/2 & 1/2, heat through but don't boil. Add salt or pepper to taste. I don't add more salt because I use a salted chicken base for my broth.