Bergy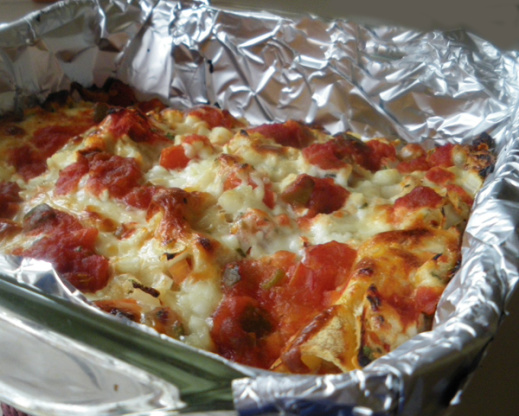 This is my father's receipt. We like to top each with some sour cream, salsa, shredded lettuce and diced tomato. Very good ;) and can be made with any meat you prefer.

Top Review by Bergy
Excellent blend of spices.. I used corn tortillas, wonderfujl flavor but the ones I bought would not roll they split. Still tasted wonderful but looked messy. I used skim milk Mozarrello - it doesn't have as much flavor but with the spices it was just fine. Added a tomatoe to the inside mixture and used cottage cheese on top before baking instead of sour cream. - I cut the recipe back to 4 enchiladas - Thanks for posting
Preheat oven to 350°F.
Brown chicken in pan.
Add the onion and garlic and sweat them.
Add oregano, basil, parsley, and chili powder.
Add salt and pepper if you wish.
Stir until well blended.
Set aside to cool for about 5 minutes.
Spoon a little filling into each tortilla and add half as much cheese to each; roll up and place into a baking pan.
Spread the rest of the cheese on the top.
Bake until cheese is bubbly and browns on the edges.