Dan'l Webster Inn Fresh Chive and Bacon Dip
twissis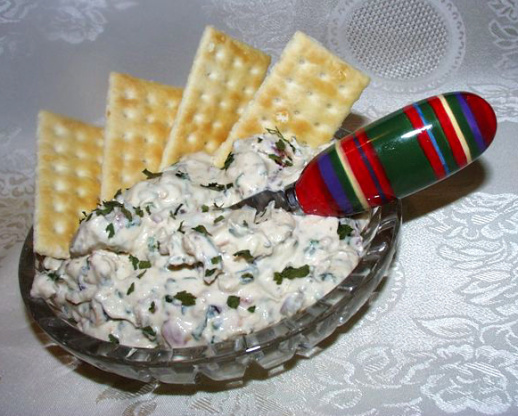 One of my favorite dips from Daniel Webster on Cape Cod!

I made a half recipe of this dip as DH is in Vienna & I understand why it is a favorite for you. I used snipped chives from my freezer, had to use dried parsley & added a tbsp of Heinz Chili Sauce for some extra zip (a pers pref thing). I enjoyed it on Club crackers & indulged myself way more than I should have. Thx for sharing this recipe w/us. :-)
Chop bacon in food processor.
Then cook in sauté pan until fully cooked, drain on paper towels and cool.
De-stem and chop parsley in food processor, reserve.
In a mixing bowl mix all ingredients until smooth. Store in airtight container in refrigerator.