Danish Quick Coffee Cake With Fresh Fruit - Galop Kaffekage
PanNan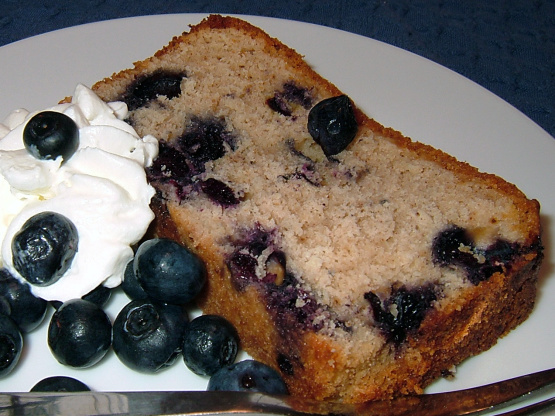 This is a moist quick bread. You can use any type of berries you like with this. We like blueberries but have use a mixture of berries for this.
Rinse and drain the berries.
Remove the stems, set aside.
Sift the flour, baking powder, salt and spices together.
In a separate bowl work the butter until soft and creamy. Add the sugar gradually, blending well. Beat the eggs into the mixture and continue to beat until light and fluffy.
Stir in the dry ingredients and the milk alternately, a little at a time, beating well after each addition.
Add vanilla.
Fold in fruit.
Pour batter into a greased loaf pan (9×5×3) and bake in a preheated 350º oven for 1 hour.