Prep 20 mins
Cook 20 mins

These pancakes are served as a dessert in Denmark and the traditional filling is jam and sugar; but you can really add anything to your liking. We also eat them for breakfast. They freeze well for up to 3 months, I place parchment paper between the pancakes and you can easily remove them from the bag even when frozen
Directions
Add all ingredients (except oil) to a bowl and mix well until all clumps are gone.
Let sit for 20 minutes (this step can be omitted if you are short of time).
Add a bit of oil to a non-stick skillet and heat until medium warm.
Tilt the pan approx 90 degrees and pour batter from the top. The batter wil run down and fill the pan. You can also pour the batter in the middle of the pan and quickly make cirkeling motions to distribute the batter all over the pan. The goal is to have as thin a batter layer as possible.
Cook until the pancake is a bit stiff and flip over, cook for another 1 minute The pancake should be light brown on both sides.
Remove and repeat.
Reviews
Most Helpful
Scrumptious and with a fantastic presentation. I filled ours with Maine wild blueberry jam and powered sugar. The instructions were very helpful, such that anyone could make thin crepes by following them -- including me! Thanks, Deantini -- my fellow Unruly! Made for ZWT6.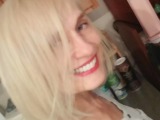 * Reviewed for Whine and Cheese Gangs visit to Scandinavia ZWT6 * Made these knowing that they were an authentic Danish recipe and my daughters both loved them. Stuck with tradition and used strawberry jam and sugar. Very easy to make and cook. Like a sweet crepe for us. Editting to add that we used the cardamon in these pancakes. Photos also being posted

This was really good! I loved it, and your instructions were very helpful. I enjoted it very much with your Mole Sauce (Chocolate Based).