Alskann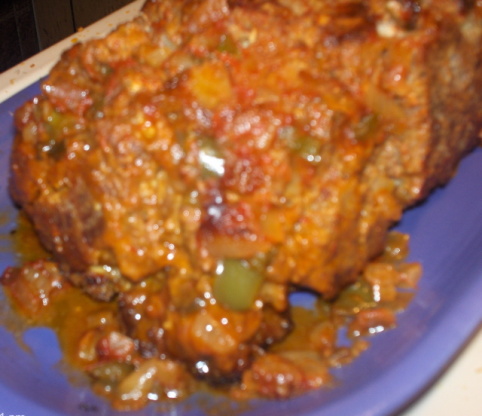 Best meatloaf EVER! We had this for dinner at a friend's the other night, and couldn't believe how good it was.

Very nice meat loaf! I changed the blue cheese to parmesan because my husband don't like blue cheese. Instead of having the onion mixture on top of the loaf we mixed it with the beef. It turned out very juicy and flavorful!
Sauté onion and green pepper in butter for five minutes.
Add 1/4 cup of the chili sauce and water and cook for another three minutes.
Press onion mixture into the bottom of a 9x5x3 loaf pan.
Mix remaining ingredients and press on top of onion mixture.
Bake at 375°F for 1.5 hours.
When serving, invert meatloaf on a platter so that onion/pepper mixture is on top.