Danish Cucumber Salad - Agurkesalat
Bergy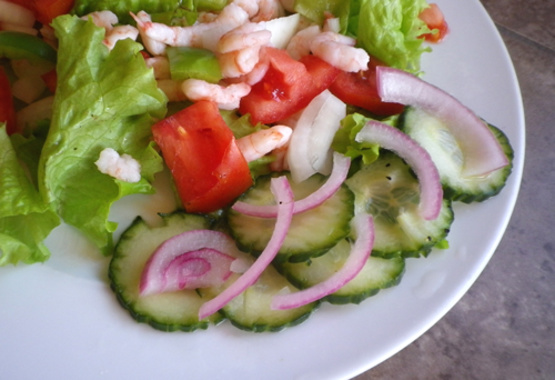 This quick and easy side dish was found on Food Down Unders website and is included in the Zaar World Tour 2005 swap for Scandinavia.

Top Review by Bergy
As a kid we had this very salad nearly every Sunday as part of our Sunday Smorgaasbord. Easy tasty recipe Thanks Lori
Wash and peel cucumbers. Cut cucumbers into very thin slices and place in medium bowl, salt lightly, and let stand for 15 minutes.
Pour off all liquid from cucumbers. In a small bowl mix together the water, vinegar, sugar and pepper. Thinly sliced vidalia or walla walla onions can be placed in the salad also according to taste and this is optional. Pour mixture over the cucumbers and place in the refrigerator for one hour or until chilled. Drain off liquid again or serve with a slotted spoon.