Danish Blue Cheese and Port Spread
Danish Blue Cheese and Port sound like a great combo. This would be great for a party and will keep in the fridge for up to two weeks. Recipe is from Barbara Kafka's "Party Food".
Directions
Combine all ingredients except walnuts in food processor. Process, stopping occasionally to scrape down the sides, until the mixture is smooth and well blended.
Refrigerate, covered, up to 2 weeks.
Remove from the refrigerator about 1 hour before serving and stir in the walnuts when softened.
(You may add the nuts right away if you're serving the spread within a few hours).
Serve with bread, crackers or in pastry tartlets.
Most Helpful
Having seen Charbear's photo and review, I copied what she did and piped the mixture on to crostini made from pumpernickel bread. We enjoyed it very much. Thank you, Mrs. Goodall!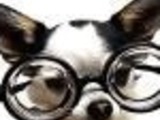 I was a little disappointed in these. We love blue cheese and port together, but felt it lost some of it's zing mixed together. Maybe the butter diluted the cheese too much.

I made these exactly per your recipe, putting the spread into a pastry bag and refrigerating for 15 minutes, then piped into mini tart shells I had made with my recipe for Pecan Crust recipe#170252. This was a perfect combination of sweet and salty, and makes a great appetizer. I will certainly be using this recipe again, thank you for sharing it with us.