Brenda.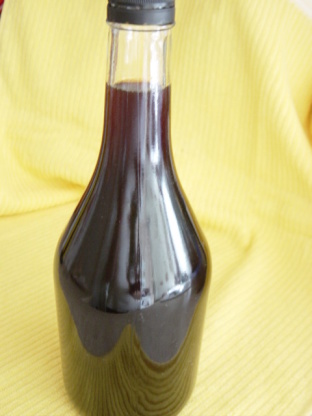 This is a recipe I came up with since I enjoy white russians soo much, and also I like Kahlua in my coffee too. Let me know what you think if it is too strong, weak or is missing something..THANKS!!

Dana, (*hic*) this is terrific, just as the recipe is written. It's the best homemade Kahlua that I've had. Next time I might try the (*hic*) 100-proof vodka instead of the 80-proof, just to see if it makes a big difference in taste. Now I have to go to the store to buy more milk for White Russians! Thanks for posting.
Boil water, coffee, sugar.
Simmer for 3 hours (stirring frequently).
Let cool and add vanilla and vodka.
Bottle and cap tightly.