Dal Makhani (Spicy Black Lentils)
Prep 30 mins
Cook 30 mins
I have had this recipe for some time now. I love this dal - it tastes soooo good. If you want to cut down on the calories, you can omit the cream - it will still taste very good.
Directions
Clean, wash and soak the whole black lentils and kidney beans overnight. Drain and keep aside.
Combine the lentils and beans with salt and 2 cups of water and cook till the dals are overcooked. Whisk well till the mixture is almost mashed.
Heat the butter in a pan and add the cumin seeds.
When the cumin seeds crackle, add the green chillies, cinnamon, cloves, green cardamom, onions, ginger-garlic paste and sauté till the onions turn golden brown in color.
Add the chilli powder, turmeric powder and tomato puree and cook over a medium flame till the oil separates from the tomato gravy.
Add the dal mixture, water and salt if required and simmer for 10 t 15 minutes.
Add the cream and mix well.
Garnish with the cilantro and serve hot.
Reviews
Most Helpful
Great recipe. Can't wait to make this for my family. More recipes like this will always be appreciated.

Definitely delicious, tasty and warm. Like sldumont I used "ready to eat" beluga lentils, since "black" lentils are very difficult to find in the UK, and thus I skipped steps 1 and 2. Also our cumin seeds don't really "crackle" much, so I fried them for about 10 minutes and then gave up.<br/><br/>It's not clear to me what kind of "tomato puree" the recipe is using, because for us that's the concentrated stuff in tubes, so I added a liberal squirt of that and plenty of water. I like sldumont's idea of using coconut milk for a vegan version, I'll have to try that.<br/><br/>Inspired by a BBC recipe (http://www.bbc.co.uk/food/recipes/blackdal_89042) I added ground cumin and lemon juice (and also a little garam masala powder) when the onions were already brown, and it worked out even better!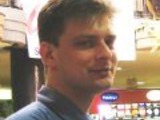 Delicious. I've been looking around for a good dal makhani recipe because I spend way too much in restaurants- I crave it all the time! I went with this recipe because of the review saying it's "just like in the restaurant-" it is! The packaging on my lentils told me to cook them for ten minutes, but that was definitely wrong because even after 30 minutes, my lentils were a lot firmer than they should have been. I also skipped the peppers since I didn't have any. However, the recipe turned out absolutely fantastic! Next time I'll cook the lentils longer to make sure the texture is right, but I'll definitely be making this many more times. Thank you for sharing!