Dak Bulgoki (Chicken Bulgoki)
Mika G.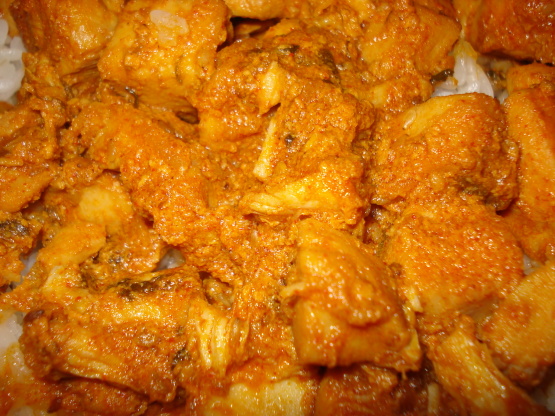 If you love spicy Korean food this recipe is for you! I cook the chicken and sauce down until it is thick and rich. You can get the Korean red pepper paste in most all Asian Markets. I marinate the chicken in the same saucepan I use to cook it in. Cooking time does not include marinating overnight.

This was very good and simple. We have tried other chicken bulgoki recipes and this was much simpler. We also agree that this was great for leftovers.
Mix chicken with all ingredients except water in a saucepan. Let marinate 1-8 hours or overnight.
Mix in water and bring to a boil. Reduce heat to low and simmer 35-45 minutes. Stir occasionally. Serve with rice.