Dairy Free Peach Ice Cream
Pneuma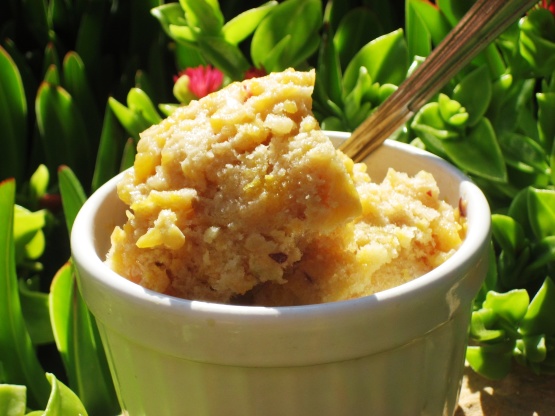 This "ice cream" replacer is much healthier for you than regular ice cream. No saturated fat or cholesterol, and low in calories. I found this recipe in Vegetarian Times. Time doesn't include the 4 hours to freeze peaches if using fresh peaches, and it does not include time to freeze the "ice cream" after blending if you choose to do so.
If using fresh peaches, spread slices in baking dish, and freeze 4 hours or until firm.
Place peaches and remaining ingredients in food processor, and blend until smooth. Serve immediately or freeze up to 30 minutes first for firmer texture.