Marlene.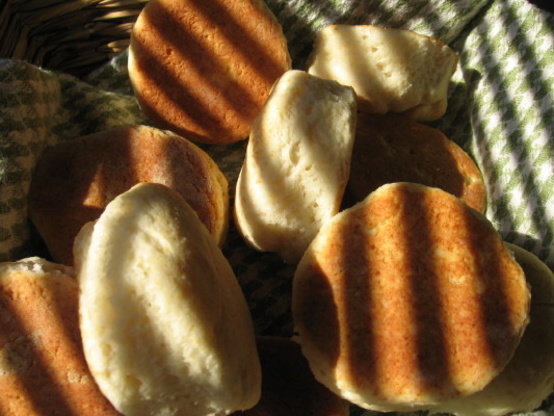 I found this recipe in "Delicious Ways to Lower Cholesterol".
This is a GREAT biscuit recipe! Prep time is even shorter than stated , they go together SO fast and they're tasty little buggers!!! I thought the dough was going to be too sticky to work with but it was just perfect! The biscuits are light and airy and I'm not even a biscuit lover!!LOL Can't wait until my biscuit loving husband gets home and is able to try them!! Thanks for posting my new biscuit recipe!! :)
Combine flour, baking powder and salt in a medium mixing bowl, gradually add milk and oil, stirring until just moistened.
Turn dough out onto a lightly floured surface, and knead lightly 2 or 3 times.
Pat dough to a 1/2-inch thickness, and cut with a floured 1 3/4-inch bisquit cutter.
arrange bisquits with sides lightly touching on an ungreased baking sheet.
Bake at 450 degrees for 12 to 15 minutes.