Parsley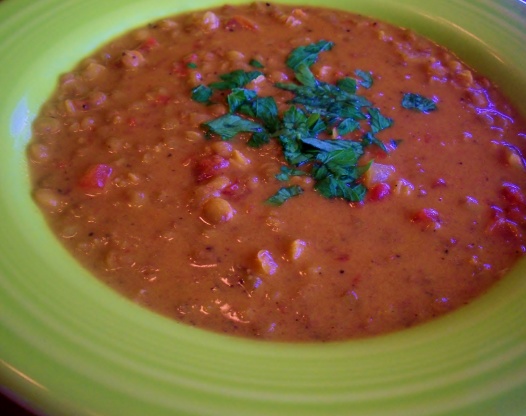 I love anything with coconut milk in it! This looks yummy, when I try it, I will use light coconut milk though. Serve with naan bread for dipping.

Very nice. I found it quite sweet with the tomato content, it reminded me of a vegetable bhaji taste.
Cook onion and garlic in butter for 2-3 minutes. Add all spices and cook for 30 more seconds.
Stir in tomatoes, red lentils, lemon juice, stock and coconut milk. Bring to a boil.
Reduce heat and simmer for 25-30 minutes, or until lentils are tender and cooked.
Season to taste, garnish with cilantro.