Dad's Homemade Macaroni and Cheese
Parsley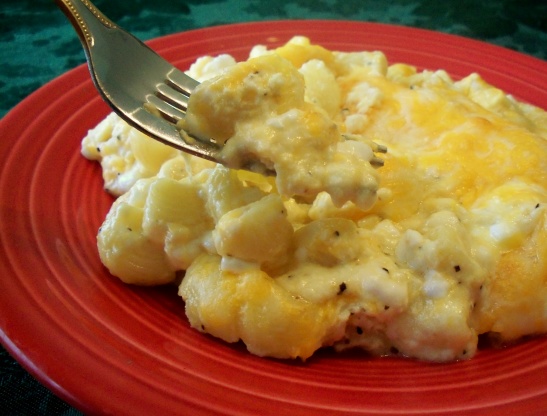 This is a recipe my dad got from my step mom's sister sometime last year. He made it for Christmas '08, and it was some of the best homemade macaroni I have ever had.

This will be a monthly dish. Loved it and so did all my toddlers. :)
Preheat oven to 350 degrees F.
Cook macaroni and drain.
Mix all ingredients except paprika and 2 cups Mexican blend or cheddar cheese in a 2-quart baking dish.
Top with remaining 2 cups cheese.
Sprinkle with paprika.
Bake for 45 minutes or until done.
Recipe can be halved and cooked in a 9x9 pan.