Dad's Favorite Pumpkin Pie
ctrmom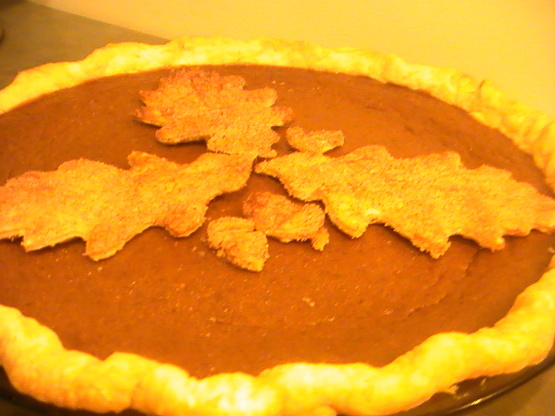 Mom's excellent adaptation with dad's beloved brown sugar. This recipe is dense, custardy and flavorful with gorgeous color, especially if you use dark brown sugar.

My mom always made it with the dark brown sugar...makes a big difference. I can't eat pumpkin pie any other way. Thanks for posting.
Preheat oven to 425 degrees. Brush shells with slightly beaten egg white.
Mix ingredients in order given. Pour into shells. Bake for 15 minutes.
Reduce oven temperature to 350 degrees and bake for 1 hour or until knife inserted in center of pie filling omes out clean.
Let cool and serve with whipped cream.