Prep 15 mins
Cook 10 mins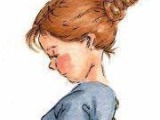 This is a recipe I got from my friend Mabel many years ago. They are a delicious and easy cookie to make. You can freeze the logs and take them out when you want to bake them. Chill time is not reflected in the preparation time so plan ahead.
Directions
Cream together butter and sugars.
Beat in eggs and vanilla.
Stir in salt, soda and flour, mixing well.
Stir in oatmeal.
Shape into 4 round logs.
Wrap well in wax paper and chill.
Slice 1/4-inch thick, place on baking sheets and bake at 350°F for 10 minutes.
You can add 1 cup of any of the following if you wish for a variation: coconut, nuts, raisins or chocolate chips.
Most Helpful
yummy yummy !! the best cookies ever !
These have a great flavor. I used 1/2 whole wheat and 1/2 regular flour. I also added a teaspoon of cinnamon to the mix. I divided the mixture in 3 logs. I left one log plain, added walnuts to one, and then chocolate chips to another. One log was baked today and I froze the other two logs for another time. I got about 21 cookies from the first log. I baked them for 10 minutes. After cooling the edges were crispy and the center chewy. Next time I will cook them for a slightly shorter time for an overall more chewy texture.
Marie, you are really onto to something magnificent here. Too often the combination of ingredients manages to overshadow the flavor and crispness of the oatmeal. This one takes full advantage by yielding a lovely chewy cookie that is not too sweet, not too buttery but full of that wonderful flavor and texture. I added raisins for a rather traditional cookie. I actually froze my dough for 4 weeks before baking it for my Christmas trays. This will become a staple for me.