flower7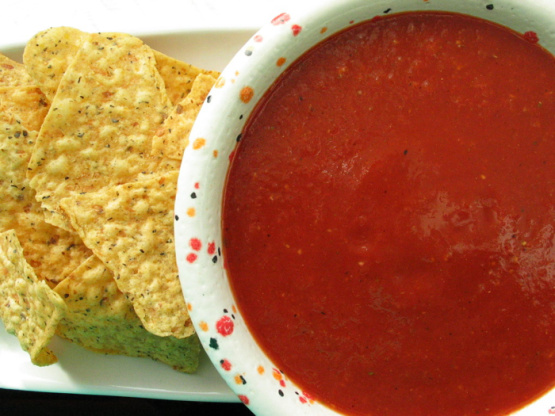 my dad's recipe....it's delicious.

I really like the spicyness of the tomato sauce, and I couldn't help but dip some French bread into it while it was still warm. I also used fresh garlic, even though I also had garlic powder, and I think the fresh garlic worked well in this recipe. This is a great tomato sauce, and not watery at all, and has a nice thickness to it.
Put all of ingredients in blender and blend.
Serve with chips.