Boomette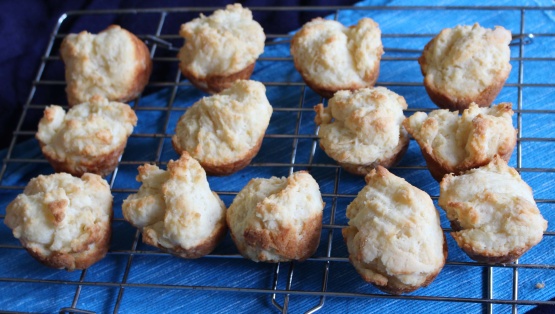 These freeze nicely, just let them come to room temperature and either microwave or wrap completely in aluminum foil and reheat in a 350 degree oven for about 10 minutes or until freshened.
Preheat oven to 400.
Spray a 24 count mini muffin pan with non-stick spray.
Mix the flour, sour cream and butter until well blended.
Scoop spoonfuls of the batter into the muffin pan and bake at for about 10 to 12 minutes.