Pneuma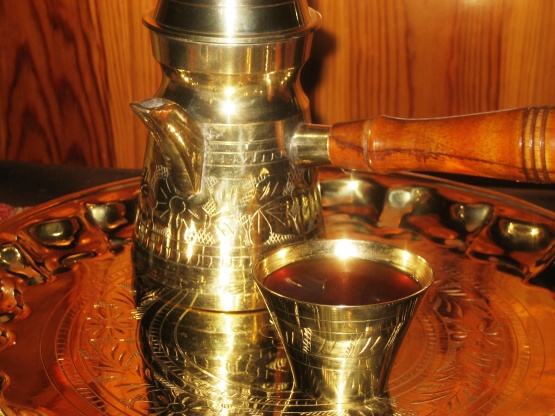 This is a recipe from the Little Prague Bohemian Restaurant. Sometimes a shot of rum is added but I have not included it in this recipe. Dobrou chut-Enjoy!

Top Review by Pneuma
I think it was strong that it cleared up my sinus. Is that possible? lol I had this black with sugar the way Turkish coffee is often drank. I also divided the serving to serve in turkish cups. Very nice. Thanks! Made for Northern Mediterranean Photo Challenge.
Place 2 or 3 heaping spoonfulls of coffee in bottom of mug. Pour boiling water onto coffee and stir well.
Stir in cream or sugar if desired.
Wait a minute or two to let grounds settle. You will have grounds on the bottom of your cup. You may strain through a sieve at this point, if you wish. Enjoy!