Cynna's Lasagna Roll-ups W/ Italian Sausage
jenne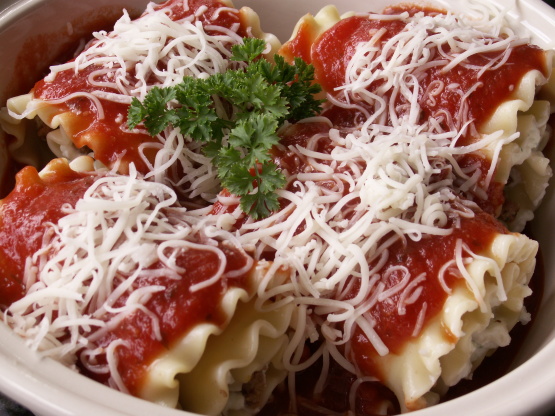 There are a ton of these recipes out there, but mine includes delicious and spicy Italian sausage. Quick meal that the kids will love to help out with and of course, eat! Great with a bit of homemade garlic bread and a nice Caesar salad! Can be prepared up to 2 days ahead of time and stored in the fridge, just let it sit 30 mins at room temp. before baking.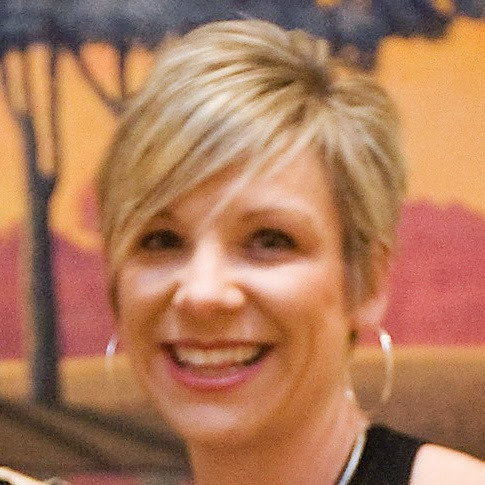 Top Review by jenne
Very bland for our tastes and I even thru in a little bit of Italian Seasoning and Garlic powder (into the ricotta) for good measure. I would also double the meat if I made this again. We had some blue cheese sauce left over from another dish and we put that on top of these rollups which really enhanced their flavor. Made for Photo Challenge: Ground Meat.
Preheat oven to 375°F.
Cook noodles according to package directions.
Drain and rinse in cold water.
Mix ricotta, egg, parsley, and 1 cup mozzarella in a bowl, set aside.
Cook sausage in a skillet over medium heat until browned and crumbly; drain fat.
Spread 1/2 cup of sauce in a 9x13 baking dish.
Spread 3 tblsp of ricotta mixture on each noodle.
Top with sausage.
Roll up each noodle.
Arrange seam sides down in the baking dish.
Top roll-ups with remaining sauce and mozzarella.
Bake, loosely covered for 15 minutes.
Remove cover and bake for another 10 minutes or until cheese is brown and bubbly.
Serve and enjoy!