Custard Sauce for Almendrado
Rita1652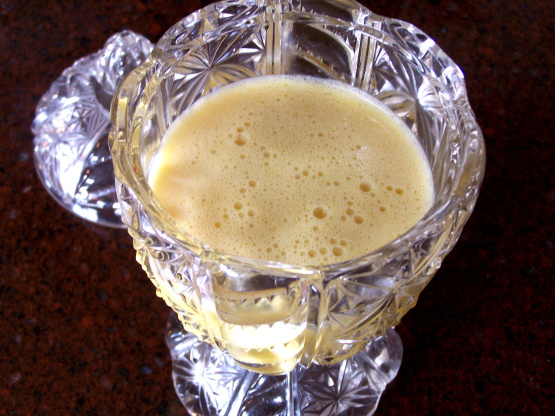 This is a thin custard sauce. Great served with Almendrado the Mexican Flag which is made with egg white. So this is a nice complement for the pudding using the yolks.
Mix yolks, sugar, milk and salt in pot and cook over medium heat. Stirring till thick and coats a spoon.
Cool a couple minutes add extract and chill.
Cover and chill for up to 24 hours.