Custard Pie--Nothing Fancy
ChrisF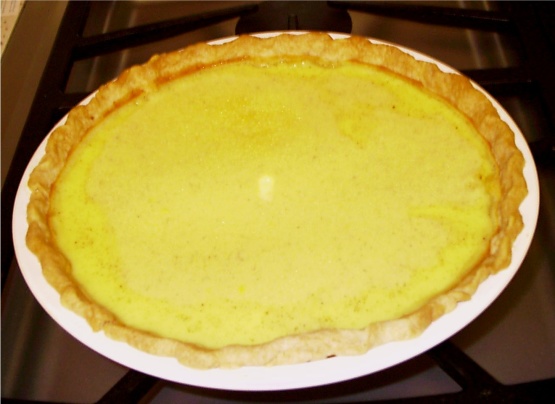 I was hungry for a good old fashion egg custard pie, did a search on the web and found this posted by Yvonne on All Recipes.com. Very good. I used fresh grated nutmeg, but you can also use cinnamon. I whisked while adding the hot milk and also add 10 more minutes to the baking time. I also like my custard pie cold so I put it in the refrigerator about 45 minutes before cutting. Preparation time is for filling only.
Combine eggs, sugar, nutmeg or cinnamon, vanilla, and salt.
Add scalded milk a little at a time while whisking, so as not to cook the eggs.
When all is blended, pour into the unbaked pie shell.
Bake at 350°F for 30 minutes or until a knife inserted into center comes out clean.