AZFoodie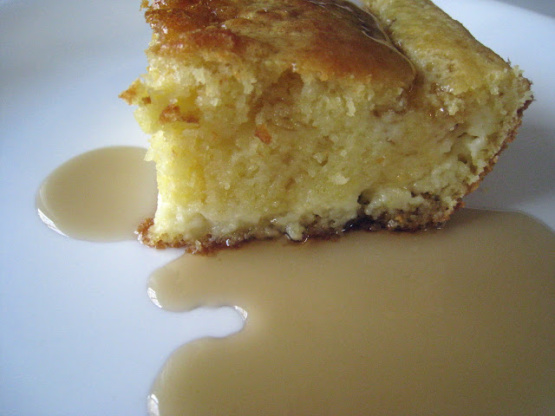 My grandma Lorraine Stromgren would listen to WCCO Radio's Joyce Lamont as she broadcasted a daily recipe. My grandma would sit by the radio with pencil in hand to write down those recipe favorites! A cookbook was published in 1979 after 10 years of recipes being broadcasted. Of over 2,000 recipes that had been broadcasted, the cookbook has the recipes that were the listeners' favorites.
Preheat oven to 400 degrees.
Put butter in a 9-inch square baking pan, and heat in the oven until butter melts.
Sift cornmeal with flour, sugar, baking soda and salt.
Beat in 1 cup milk, eggs and buttermilk.
Pour batter over melted butter in baking pan.
Pour 1 cup of milk carefully over the top of the batter- DO NOT STIR.
Bake for 35 minutes, or until bread is golden brown.