diner524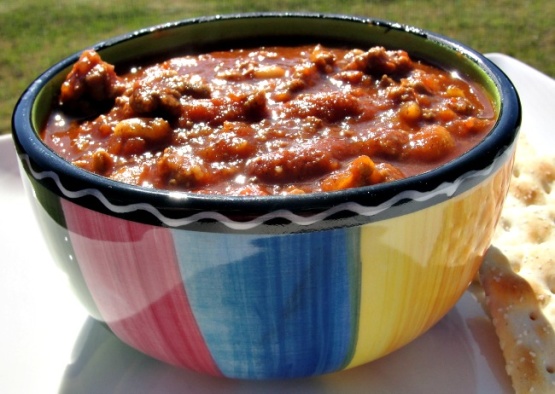 I found this recipe about 25 years ago in a consumer report magazine. They were trying to find the best can chili recipe. They came up with their own and this is it. I have made this for years. It is really good. If you like it hot like I do. Add cayenne pepper or tabasco sauce.

Thanks so much. I have been making this for years but lost my recipe. It's a family favorite... I sub red bell pepper.
Cook beef, garlic, onion, and green pepper in a heavy skillet over med-high heat till meat is no longer pink.
Add remaining ingredients.
Bring to a boil.
Cover & reduce heat.
Simmer for 45 minutes.
Stir frequently.