Curry Tuna Fish Sandwiches
PaulaG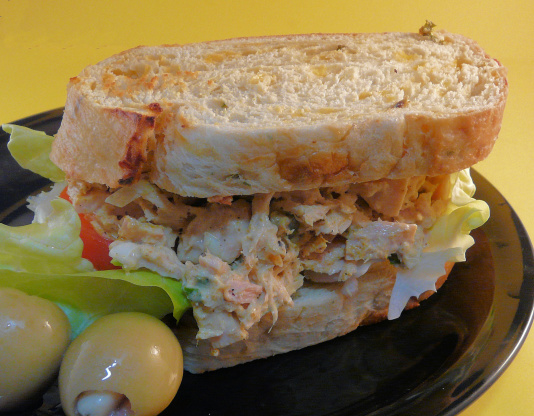 I like this recipe because it's simple and good. Also, it can be made quickly. I made it up out of items that were already on hand.

Easy to make; works very well and is pleasing to the eye when you replace the dill pickle with red bell pepper. Next time around I would increase the curry portion; not enough.
Toast the bread.
Mix the first seven ingredients.
Lay lettuce leaves down on each slice of bread.
Spoon the tuna mixture and top with the tomato and top bread slice.
Serves 2 generous sandwiches.
Also, the tuna can be mixed the night before for cool, refreshing sandwiches.