Mami J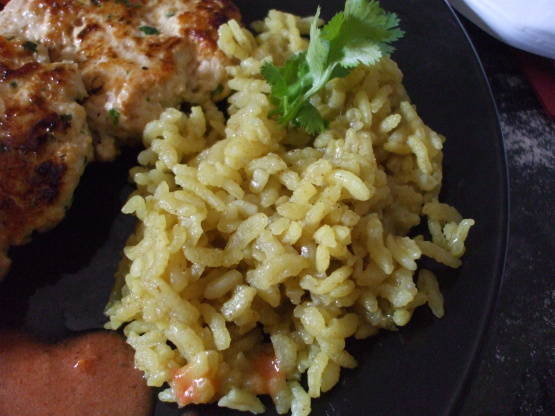 This is a stable at our house and the rice compliments a wide range of meat and chicken recipes. The curry mellows and the rice is not spicy at all.

Top Review by karen
I really loved this recipe. I used dried shallots instead of onions and arborio rice which gave this a risotto texture. Will definitely be making it again. Yum!
Heat small sauce pan and add oil over medium/hot heat. Cook onions until soft; add curry and and rice and saute for 1-2 minute.
Add salt and broth and let come to a boil over high heat, as soon as it boils turn heat all the way down and cover for approx 20 min, until done. Keep the lid on and try to avoid to peek too many times.
remove from heat and let sit of 5-10 minute.