Nasseh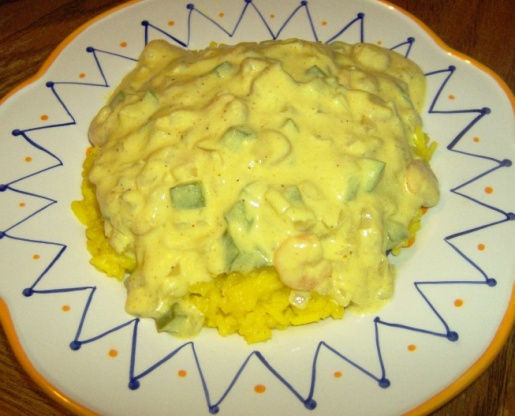 This is not a true curry; this recipe came from my mother's recipe box. I am sure it is a very old recipe judging by the condition it is in. I am trying to get most of her "favorite" recipes posted.
Melt butter in skillet.
Add onion, green pepper and garlic; cook until tender but not brown, about 3 minutes.
Stir in sour cream, lemon juice and seasoning.
Add shrimp.
Cook over low heat, stirring constantly, just until thoroughly heated.
Just before serving, spoon over yellow rice.
Offer curry condiments, coconut, peanut halves, chutney, hard boiled eggs.