Curry Mango Wings (Gluten Free)
tanish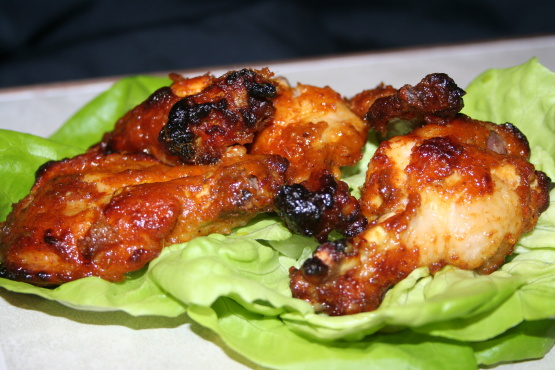 The yogurt in the marinade contributes to the wings tenderness while the chutney adds a hint of sweetness.
Whisk all the marinade ingredients together, set aside. If the chutney is chunky, fine chop it.
If the wings have tips, remove them. Pat the thawed wings dry between paper towel. Add the wings to the marinade, tossing to evenly coat.
Cover and refrigerate for 4 hours.
Place the wings on a lightly oiled, foil-lined baking sheet.
Bake in a preheated 375F, turning once or twice, until the juices run clear when the wings are pierced, about 45 minutes.
Time may vary depending on the size of the wings.
Tip - Patak's curry paste & chutneys are available in supermarkets ; mild, medium or hot.
Check out our website ourfavoriteglutenfreerecipes.info for more "delicious recipes missing the gluten but not the flavor".