This is a meal in one dish and very tasty. It is great to cook this in advance and just reheat. It is a "stick to your ribs" kind of meal. I have said serves 4 but they are large servings, if this is a side dish it will serve 8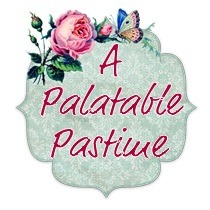 Bergy, you've done it AGAIN! :) This was WONDERFUL! And even better than that, I felt like I was eating HEALTHY! I used some green curry paste in this, and the smell while it was cooking was fabulous. It was quite a lot of food, so I dragged out the wok (good thing there was plenty too, we're fighting over the leftovers!). I used one 15 oz. size can kidney beans, that was fine. This was colorful, tasted so good, and the potatoes and beans together form a complete protein for a great vegetarian meal. Thanks Bergy, I knew I could count on you!
Dice potatoes and immediately immerse in cold water.
Heat 3 tbsp oil in a large skillet and saute the onions and mushrooms until golden.
Drain potatoes well.
Add potatoes and green beans, mix and saute for apprx 15 minutes over medium heat.
Add stock, curry paste& red kidney beans cook for 10 minutes.
Add zucchini season to taste and cook 5 minutes.
This dish is best prepared in advance, rest for a few hours or overnight and reheated this enhances the flavor, however it is not necessary.