Curry, Feta, and Garlic Dip
Leslie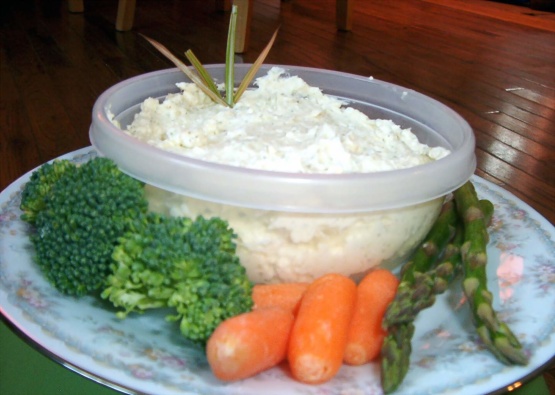 This is a great dip, very easy to prepare and a big hit at parties and get togethers. I get asked for this recipe quite alot...hope you like it! Serve with crackers or fresh veggies.

Top Review by tarab5
Wonderful flavor. I kept adding a little more curry, tasting and adding just a bit more. I probably only got to about 3/4 tsp and decided that was enough tweaking for the first try. Next time, I'll go to a full tsp. I will caution that the dip was gritty right out of the food processor, but I let it age overnight and all the gritty was gone the next day. Aging lets the flavors blend better anyway.
Mix all well with food processor or mixer until smooth.
More or less garlic and curry may be added according to taste.
Refrigerate well, and serve with crackers or fresh veggies.