CHILLI LOVERS WILL DIE FOR THIS DISH! It is a very traditional Singaporean dish. Traditionally, it is called devil cos it is so so so hot and spicy. I am WARNING ya...spicy...try it if you dare. Sue L, I think this is right down your alley. :) From the Cookbook by Violet Oon, "A Singapore Family Cookbook"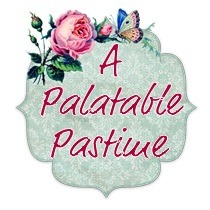 I expected a lot of heat when preparing this dish (I used de Arbol chiles for the dried, and Thai chiles for the fresh) yet due to the quantity of food it was not as hot as I imagined. It was still a hot dish, mouth-tingling, but not something that I found to be a challenge to eat. I was going to make this with just chicken, but then I decided to go ahead and use the ribs and sausage and was glad I did, although the dish could easily be made without them. The dish seems very forgiving if you want to vary the ingredient amounts slightly (meats/veggies). I did have to cook this a bit longer than the stated time because my potatoes weren't getting done. The instructions didn't say what size chunks to cut them into, but I recommend on the smaller side if you want to stick to the posted times. However, cooking longer, although compromising the texture of the tomato, didn't affect the quality of the flavor of the dish, which was excellent. This is a dish I would make again, perhaps even with more chiles, or perhaps using habaneros as an alternative to ramping up the heat. Thanks for the recipe!
1⁄2 chicken, chopped

200

g pork spareribs, cut into thumb lengths

4

vienna sausages or 4 breakfast sausage, cut into thumb lengths

2

medium carrots, cut into finger length

2

large white onions, cut into wedges
1⁄4 cabbage, cut into large pieces
1⁄4 pineapple, cut into 1/2 cm widths

4

ripe tomatoes, cut into wedges

6

fresh green chilies, spilt them halfway down the middle,but leave them whole,discarding the stalks

6

fresh red chilies, hot spilt them halfway down the middle,but leave them whole,discarding the stalks

6

potatoes, cut into chunks

SPICE MIXTURE

10

dried chilies, soaked to soften,then cut

10

fresh chili peppers, cut into pieces

3

large onions, cut into pieces

50

g ginger

1

inch fresh turmeric
1 1⁄2 teaspoons mustard seeds

5

tablespoons canola oil

SEASONING

5

tablespoons white vinegar

5

tablespoons tomato ketchup

2

teaspoons English mustard (optional)

2

teaspoons salt

2

teaspoons dark soya sauce

3

cups water
-----SPICEMIXTURE-----.
Pound or grind all the ingredients together, EXCEPT the oil till you get a fine paste.
Set aside.
Heat the oil for the Spice Mixture in a frying pan and stir-fry the pounded ingredients for 5 minutes or till it is fragrant and oil exudes.
Add onion wedges and stir-fry for another 2 minutes.
Add chicken and spare ribs and stir-fry for 2 miutes.
Add seasoning and bring to boil.
Turn heat down and leave mixture to simmer, covered for 30 minutes.
add sausages, carrot, chillies and potatoes; stir well and simmer for 15 minutes.
Place rest of vegetables on top and leave mixture to simmer, covered for 15 minutes.
Remove cover, stir in the vegetables and cook for another 5 minutes.
Dish out into a nice serving bowl.
NOTE: Curry Devil always taste better after at least a few hours.
It allows the flavours to soak in.
It is even better the next day.
To cool the curry, leave it uncovered till required, then re-heat.